Banks County Middle School
Welcome to Banks County Middle School
6th Grade Supply List - 7th Grade Supply List - 8th Grade Supply List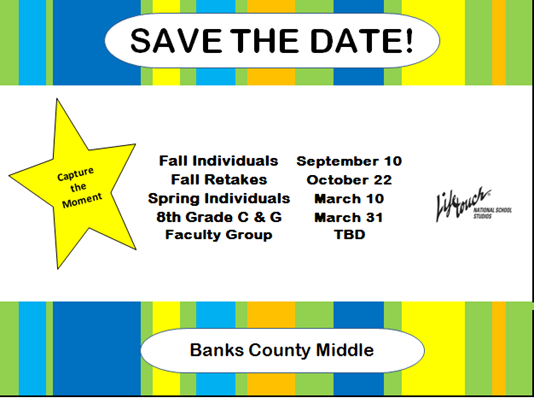 Banks County Middle School is a Title I school. The focus of all Title I programs is to help all students meet high academic achievement standards. Your input is vital in the planning and implementation of the parent involvement program and activities in our school. Click the Title I Parent Involvement Survey link below to complete a confidential survey to assist us with future planning for parental involvement activities and events at Banks County Middle School. We appreciate your feedback and thank you for taking the time to complete this survey.
Take the survey HERE
Please take a minute to link your Ingles Advantage Card to our school. Every time you
shop at Ingles we will earn free supplies or equipment at the end of the school year.
http://www.ingles-markets.com/toolsforschools-link
Banks County Middle School ID #10015